Reno's Premier Record Shop
Welcome to Recycled Records! We are a second-hand retail music store dealing with vinyl, cassette, and CDs. Also, rumor has it we are void of "suck". In fact, ask anyone in Reno or Sparks about Recycled Records and you are bound to hear our famous jingle. "Recycled Records… It Doesn't Suck". We have a whole page dedicated to our old commercials. Click here to be magically whisked to our commercials page. You'll love it.
But what actually makes us not suck? It's our vast collection at your disposal. It's our quirky and loveable staff. Or maybe it's just that we are a local institution. Rather than tell you, why don't you come on down and see for yourself! Get directions to our store here!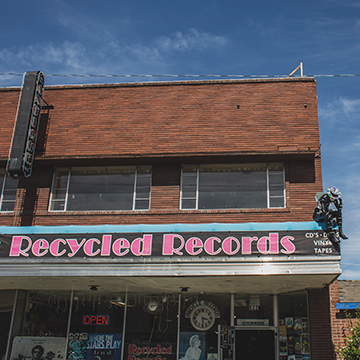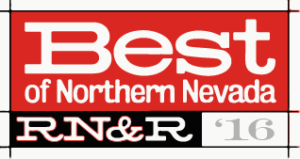 Why We Are Consistently Voted The Best
We have an incredible selection at rock bottom prices. A vast sea of music to explore at your leisure; well, during business hours. Our staff is friendly… almost too friendly. And our location is convenient for everyone! Located in the heart of Midtown Reno, you can't miss us. Ask anyone who's been in and they will tell you how good it is, or come on down. We're waiting for you! Well, during business hours.
Music, Movies, and Tickets… Oh, My!
On mobile? Sure ya are. Tap to flip the boxes over! Go ahead, it's cool.
We Have Music.
We wouldn't be Recycled Records without records, now would we?
Buy/Sell/Trade
Records, Tapes, CDs. Our extensive selection has something for everyone. And if we don't have it, we can get it.
We Have Movies
Buy, sell, or trade your DVDs with us. You won't regret it.
A massive selection of DVDs in every genre.
From popular to hard to find, we have movies of every type. And no buffering!
We Have Tickets
Looking for tickets to a show? We got you.
Get Your Ticket To The Show
We have tickets to most small venue shows in and around town. Click below to learn more.
We Have Merch
What's a record without a turntable?
Turntables, Tapestries, and More.
We have turntables, new and used. Tapestries, buttons, and more.
Music to your ears, and your pockets.
Records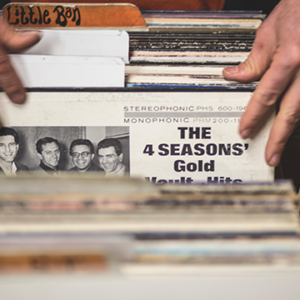 While many "record stores" don't have much vinyl anymore, we're proud to say that almost half our store space is dedicated to records.  That's more than 50,000 pieces of black (and other) plastic for your perusal! We have Northern Nevada's largest selection of LPs and 45s in every category that your ears can imagine.  Plus, we take in 100's of records every week! Please be specific in your requests- don't ask "What Beatles do you have?"
We believe that in many cases, it's better to have the record in less than mint shape than to not have it at all.  While we love mint records, unfortunately, they don't show as often as we'd like. We offer a listening station in the store to check out what you're getting into.  Also, we price our records accordingly.  Most of our LPs are $3.50- $10 and we offer quantity deals where you don't have to spend $100+ to get a deal.
Tapes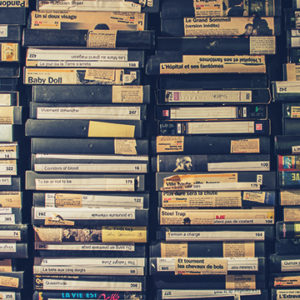 While catalog tape production has dropped significantly over the past few years, we've still got lots of 'em! We've got over 100s of rock types alone! All other music styles are represented accordingly. Most are STILL priced at our 1980 price of $3 each (unmarked) or 4 for $10(tax inclusive). We've also got a small(600-700) selection of 8 tracks (LOTS of good rock titles) and some Reel-to-reels.
CDs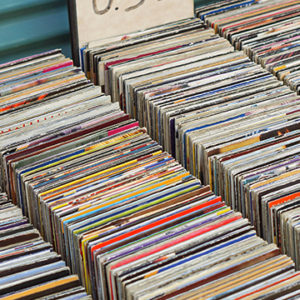 Recycled Records still has the largest selection of quality used compact discs in Northern Nevada, and have for many years. Most of our regular priced CDs are in the $5-$10 range (per disc).
If you buy any 2 regular priced full-length CDs in stock, we'll knock off $2 and include the tax!!
Since our CDs are secondhand, we stand a better chance of getting that out-of-print CD that you've been hunting for. We've also got a nice selection of box sets, radio shows, promos, collectibles, and special editions. We take in an average of 200+ discs per week…
And if it's something we don't see come through often, we can order just about anything for only our cost plus a few bucks. While we have a distributor, we are not tied to them exclusively, and so can hunt the used markets of the world to get you what you want. So when the kid at the big box store tells you "We can't get that…", get over to Recycled Records!
So, what are you looking for ? or call 775-826-4119
Looking for something specific?
Send us an email and let us know what you're looking for. Remember to be specific!
DVDs A Plenty! It's Movie Time.
Video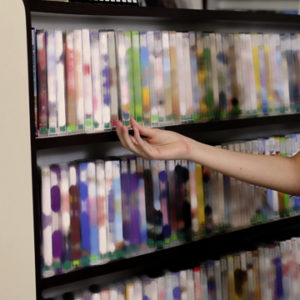 You'll see we've really built up a nice selection of quality used movies, both in DVD and VHS. We're seeing more and more each day, and it continues to grow…
Many DVD's are $4-$8, but we also have some budget DVD's for less. And don't forget Sale Madness! They're arriving fast and furious, so this section is growing constantly.
Buy ANY 2 DVD's and save $2 and we'll include the tax.
We also have great prices on Box Sets of your favorite TV shows and Movies. Don't forget that we've also got a large selection of MUSIC DVDs.
Due to really slow sales, our VHS collection is not very large and we are not looking to make it much larger, so please don't bring yours in to sell or trade.  Thrift stores will take them off your hands
Buy The Ticket, Take The Ride.
Tickets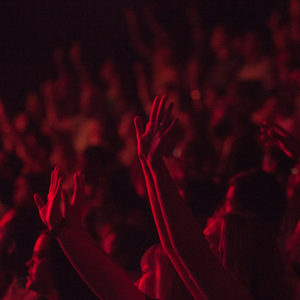 Avoid crappy surcharges and come get tickets from us! We carry tickets to all shows at Jub Jubs. In addition, from time to time we also carry tickets for shows at MontBleu, GSR, Bartley Ranch, The Saint, Cargo, & other smaller venues throughout the Reno/Tahoe area…
The best way to check if tickets are in stock is to call.
From Turntables to Tapestries
Merchandise
We now offer an Audio-Technica turntable for sale. It's a nice turntable that will work with your stereo system or can even plug into a boom box or flat screen TV, all it needs is red and white RCA jacks to plug into.  Sometimes we get a few used turntables or record players that show up, just call to find out what we've got. We carry the famous DISCWASHER record cleaning system, which has been around forever.  We can help you find a replacement needle for your turntable. Just make sure you have the manufacturer and model number (i.e. Sony abc123). Call us for more details. We also offer a universal replacement cartridge for most standard turntables and record supplies like paper inner and plastic outer sleeves, record mailers, and dome adapters for 45s.
Recycled carries 3'x4′ full-color nylon tapestries in all types and styles from AC/DC to Ramones to Bob Marley all the way to Bettie Page and Pot Leaf taps.  We carry Buttons and Magnets from the twisted folks at Ephemera.